MK2 Golf National meet weekend
This is a show that I look forward to every year. The MK2 Golf owners club is a great friendly club and one that I'm happy to be involved in. Sam and I arrived on the Thursday evening, we'd had a day where everything that could go wrong did so we were happy and relieved to make it there. But as soon as we arrived we were met by Chris and Michelle (Who founded the club) along with a handful of other members, we pitched the tent and had a catch up with the guys.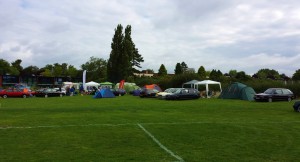 As I fired up the BBQ Freddy came over with a big bottle of Vodka and insisted that I let him pour me a glass, well after the day I'd had this was more than welcome. Thursday was very late but very chilled and low key as there was only a handful of us.
Friday morning came around and I woke up with a bit of a sore head, so with my sun glasses on I got up, fired up the BBQ and cooked some bacon sandwiches. In the afternoon more and more people started arriving and you could tell it was going to be the biggest meet to date. Friday night was a messy one with the beer flowing and domino's pizza flowing until around 4.30 am on the Saturday  morning.
Saturday afternoon had the traditional group shots of the members who were there.

Then a lazy afternoon for everyone to catch up and look over each other's cars. By the time Saturday night rolled round there was a massive party atmosphere. It was a great night with some great friends and again we fired up the BBQ and started cooking up some burgers and hot dogs. Bobby had a friend fly over from Germany to attend the show and he had brought over some German sausages. They went straight on the BBQ and and at 2.30 in the morning they were amazing.
Sunday morning (the day of the Meet) and breakfast went on the BBQ. At 8am the hardcore were out polishing their cars and putting the finishing touches to them ready for the show and shine.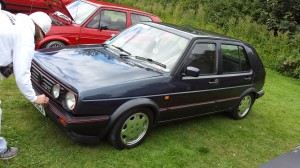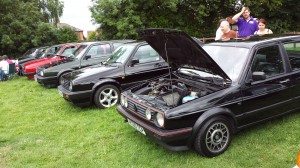 There was a massive range of MK2′s there this weekend from this amazingly clean GTD to Bobby's super clean G60 with factory aircon that he imported personally from Germany.
Everyone seems really happy to take the time and talk about the work they've done and share what they've learnt. So if you love your MK2′s and you want to have a chilled show where everyone is welcome then this show is a must.